Like a breath of fresh air, relief is on the way. Calm mint is designed to help soothe everything from an upset stomach, indigestion and irritable bowels, to stress and tension. By helping reduce inflammation and acid build-up in the gut, intestines, and colon, Calm mint goes way beyond just soothing an upset stomach. It helps our immune system work more efficiently, reducing cellular tension and improving how we respond to stresses in our daily lives.
Designed to:
•Calm an upset stomach, help with indigestion
•Improve inflammatory bowel conditions
•Reduce stress, anxiety, and tension
Each tin contains:
•8-10 mg of CBD per serving
•46 servings per tin
•Infuser/ Strainer ball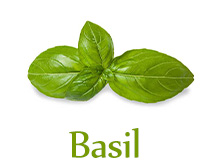 The use of Basil, a member of the mint family, has shown promising results for individuals with inflammatory health problems like inflammatory bowel conditions. Basil has also been shown to help restore the body's correct bacteria within the gut microflora, helping to increase immunity and promote healthy digestion. Basil is a powerhouse of what are called "volatile oils" and studies have shown that its anti-inflammatory properties can help block the activity of an enzyme in the body called cyclooxygenase, helping the body regulate pain and discomfort naturally.
Lemon balm, another member of the mint family, is a perennial herb that people can grow in their garden to help attract bees. Beyond the garden, people use lemon balm for a variety of purposes, including for stress relief and to increase mental alertness.
Used as far back as the Middle Ages, lemon balm is considered a calming herb. It is regularly used to reduce stress and anxiety, promote sleep, improve appetite and ease pain and discomfort from indigestion (including gas and bloating, as well as colic).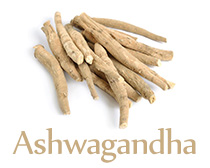 Ashwagandha, commonly known as"Indian Winter cherry" or "Indian Ginseng", is one of the most important herbs in Ayurveda and has been used for millennia for its wide ranging health benefits. Described as an herbal preparation that promotes a youthful state of physical and mental health and expands happiness, Ashwagandha has also been taken by the middle-aged and elderly to increase longevity, and combat stress and fatigue.
Rhodiola rosea, known as "golden root" or "arctic root", has long been employed in Eurasian traditional medicine as a natural tonic to promote good health, strength, endurance and physical and mental performance. Referred to as an adaptogen, a natural substance that increases your body's resistance to stress, rhodiola has been shown to lessen symptoms of burnout, stress and anxiety, and has been shown to improve mood, concentration and quality of life.
These statements have not been evaluated by the F.D.A. This product is not designed to diagnose, treat, cure or prevent any disease. Pregnant women should consult a physician prior to use. UGLI Tea Calm mint Compliance Information.