Like liquid gold, Mood is much more than just a great beverage. With an ideal blend of herbs that work by helping elevate your mood and restore energy all without the use of caffeine, Mood can be sipped or slammed any time of the day, helping you feel your best naturally and effectively. For those who want the best from their day, look no further. It's like a cup of Shangri-Ahhhhh!
Designed to:
•Improve focus, clarity and mental performance
•Boost mood, reduce stress, tension and anxiety
•Caffeine-free energy alternative
Each tin contains:
•8-10 mg of CBG per serving
•46 servings per tin
•Infuser/ Strainer ball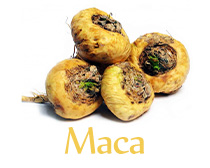 Maca root, also know as "Peruvian Ginseng", is a nutrient-dense vegetable gown at high elevation in South America and is a rich source of important vitamins and minerals. Several studies have shown that maca can enhance mood and has been associated with reduced anxiety and symptoms of depression, and increased libido in both men and women. Maca contains plant compounds called flavonoids, which have been suggested to be at least partly responsible for these psychological benefits.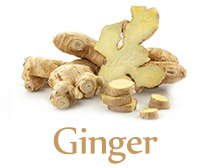 Ginger is one of the most widely used spices in the world and is closely related to turmeric. Loaded with antioxidants and bioactive compounds, ginger is a powerhouse in the plant kindom and its benefits are well known and far-reaching. Recent studies indicate that the antioxidants and bioactive compounds in ginger reduce inflammation that occurs in the brain. There is also evidence that ginger can enhance brain function directly, showing that ginger may enhance both attention and cognitive processing.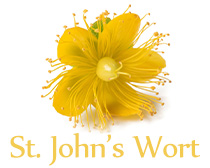 St. John's wort is widely used to boost mood and treat mild to moderate depression. Researchers suspect that compounds found in the herb (hypericin and hyperforin) may increase levels of certain brain chemicals, like serotonin and other neurotransmitters. Helping the brain produce proper levels of serotonin is a key function in regulating not only our mood but how we feel on a daily basis.
Hemp's popularity has exploded over the past 7-10 years and research is catching up with its popularity. Cannabigerol (CBG) Is the "mother" of all compounds found in hemp as it is the first present when the plant begins to flower. Where CBD is more widely used to treat stress and anxiety, CBG has shown great potential as a neuroprotectant. CBG helps to support healthy inflammatory function and has even been shown to possibly support neurogenesis, the growth of new brain cells -possibly leading to greater capacity for focus and attention.
These statements have not been evaluated by the F.D.A. This product is not designed to diagnose, treat, cure or prevent any disease. Pregnant women should consult a physician prior to use. UGLI Tea Mood Compliance Information.