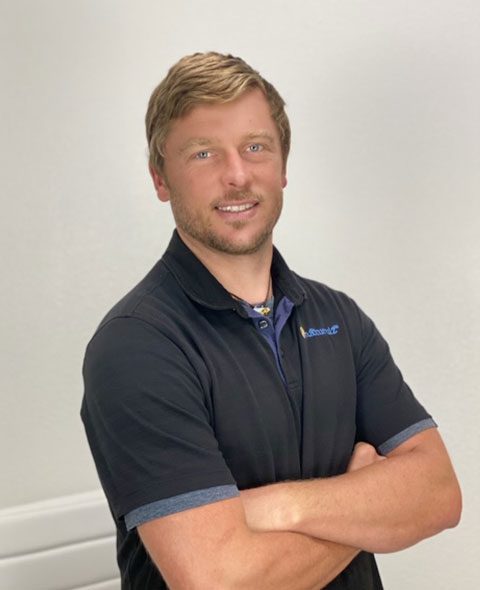 Patrick – Starting Point Guard
With Tropiceel since its beginning, Patrick is the team's senior leader and "floor general." Confident. Creative. Always on the go. He has a passion for his family, for his business and for life. Patrick loves people and invests time in developing relationships, but give him a moment and he will share his family's story and the products that came about as a result.
Quote:
"Give me a chance and I will exceed your expectations."
Outside Interests:
Family, Rachel, Motorcycle Riding, Golf, Everything Old Cars, Building Things.
Favorite Product:
"Total Body Wellness every morning, every night and I feel GREAT!!!"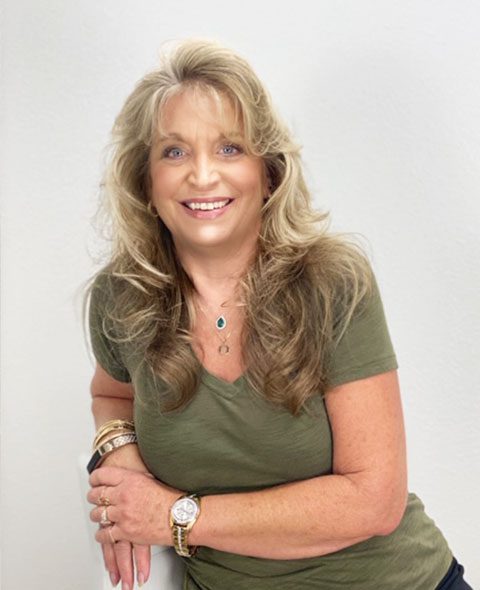 Merrilyn – The Energizer
Merrilyn brings the energy. Always smiling, always outgoing, her nickname should be "What's Next" because if there's a job that needs to be done, she's on it. And she sees every job through to completion. Seemingly unafraid of anything, Merrilyn loves to engage, to motivate and to encourage. Smart, independent and fiercely loyal, she never fails in finding the positive in any situation.
Quote:
"I love saying 'Yes!'"
Outside Interests:
Family, Pat, Watercolor Painting And I'm Always Up For Just About Anything!
Favorite Product:
"Total Foot Repair! I use it on my legs and feet and it keeps me going. Little secret, though, I use it on my face, too. Best night cream ever and this is from someone who used to be a trainer for two different Fortune 500 type cosmetic companies. I have also fallen in love with our newest UGLI Butter CBG (pulse)
for someone who is on the go like me it is a lifesaver for reducing body fatigue."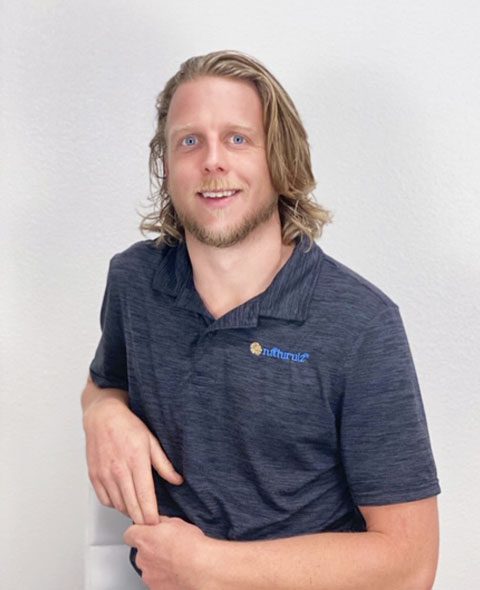 Sean – They call me "Mr. Fixit"
Traveling with his mom to trade shows and handling back of room sales at speaking engagements since he was in his early teens, Sean is a natural born entrepreneur. He's an expert at tearing apart a problem and producing a workable, functional solution. Sean holds the line on quality control with a strong belief that the more he improves the little things, the easier the big things become.
Quote:
"I like hard work and enjoy the process of bettering myself and my company."
Outside Interests:
Family, Ricki, His 1970 Challenger, Golf, Learning, Improving.
Favorite Product:
"I'm a Total Foot Repair man all the way!"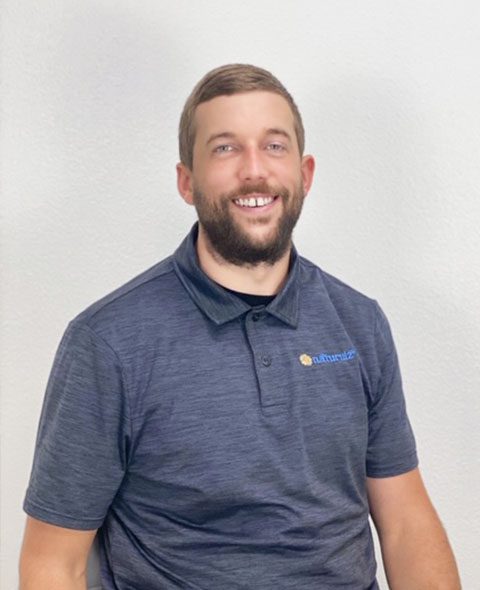 Bert – The Smooth Operator
In an office full of aggressive Type A personalities, Bert is the level head that never goes too far up or too far down. While he wears a lot of hats like everyone at Tropiceel, his most valuable assets are his steady work ethic and the calming influence he brings to our fast growing company. A strength of character guy, he's perfect at onboarding and training new employees and bringing systematic order to what would otherwise be chaos.
Quote:
"Wherever you drop me, I'm happy to be there and I'll always do my best to make the most out of any situation."
Outside Interests:
Family, Carmen, Motocross, Motocross, Motocross.
Favorite Product:
"I'll ride my dirtbike all day, use Ultimate Healing Cream that night and then feel good enough to do it all again tomorrow!"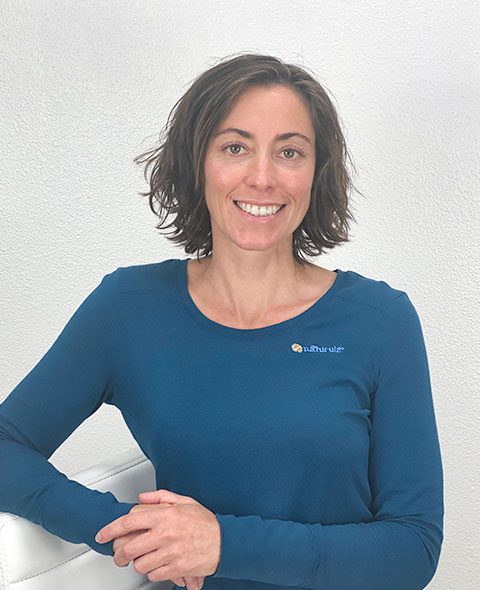 Ricki – The Smiler
Ricki brings a fresh perspective to Tropiceel. A problem-solver, she's eager to improve systems and processes with her innovative ideas and happily steps into any job that needs to be done. She excels at independent work and handles a number of back office administrative tasks, but mostly, Ricki is an explorer. Her analytical nature stimulates a deep curiosity that isn't quenched until she researches and understands whatever it is that has piqued her interest.
Quote:
"We are a family here at Tropiceel!"
Outside Interests:
Family, Sean, Nature, Friends, Learning, Writing, Research.
Favorite Product:
"Total Body Wellness. I rub it all over when taking a shower or bath. It's like my own private spa time!"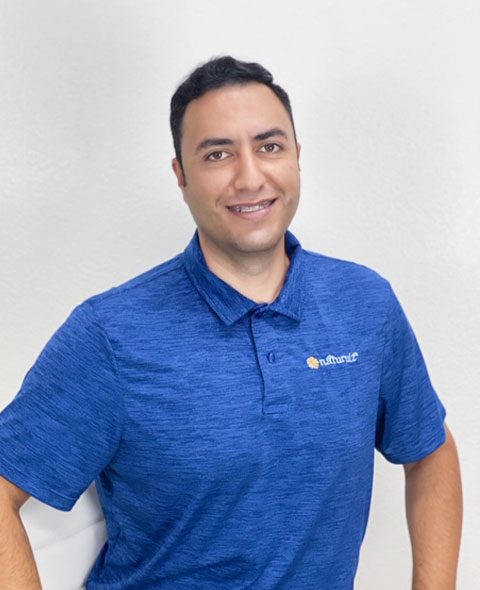 David – The Good Will Ambassador
David is as good as it gets, bringing great energy everywhere he goes. Approaching everything that he does with a positive attitude, joy and a smile, there are no jobs that are too big or too small for him to jump in. Creative and outgoing, David has taken on the task and is in charge of growing Tropiceel's hispanic marketplace.
Quote:
"I like to say 'Yes' It makes my life interesting and fun."
Outside interests:
Family (wife Ashley and sons Matteo, Neikko and Thiago). Soccer. Basketball.
Favorite Product:
"I use them all but I most especially love the UGLI Butter (night) as it takes the edge off and makes me feel good."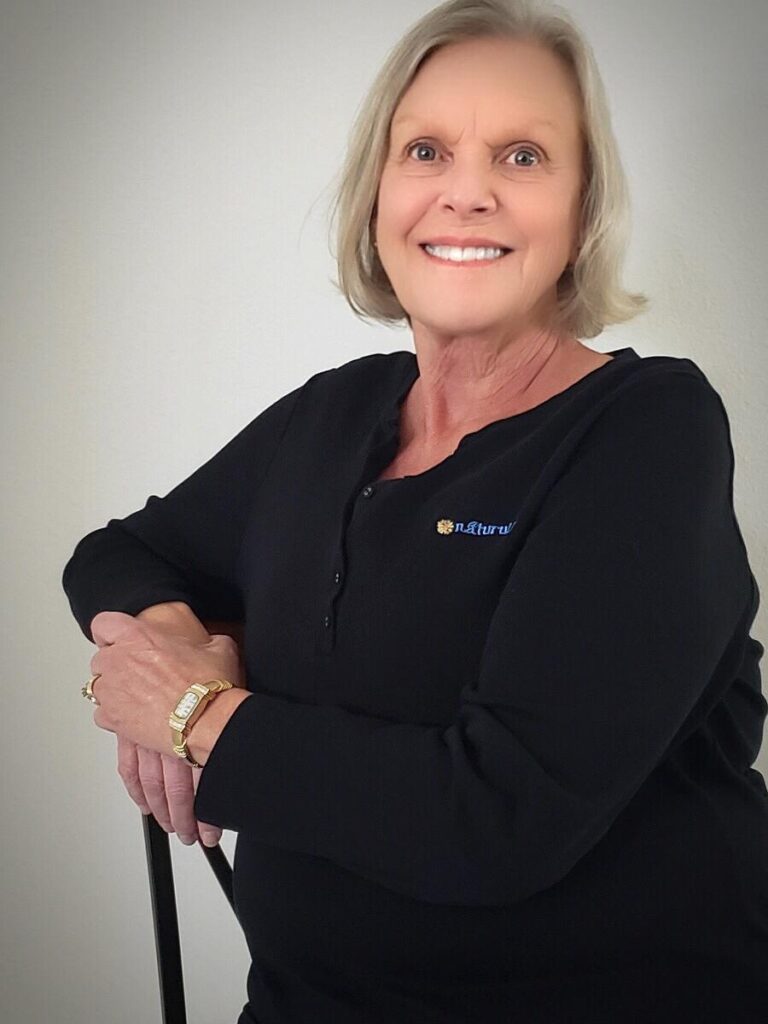 Karen – The Go-Getter
Life is an adventure, meant to be lived. We decided to move from Roseburg, Oregon to The Villages, Florida to retire, (ha ha) and to expand our footprint with Naturulz Products even more in the State of Florida.
I love going to see our accounts and be face to face with our champions in the many different type of stores that carry our products.
Quote:
"Nothing But Good News."
Outside Interests:
Family, Jon, Exploring Florida, visiting with friends, our 2 toy poodles, Molly and Patches.
Favorite Product:
"I use Total Body Wellness from head to toe in the shower every morning. I use Total Foot Repair on my legs and feet. I love our newest product, CBG. It keeps me going without fatigue setting in. At night I use CBD Night. It relaxes me, helps shut my brain off and get the best ever nights sleep."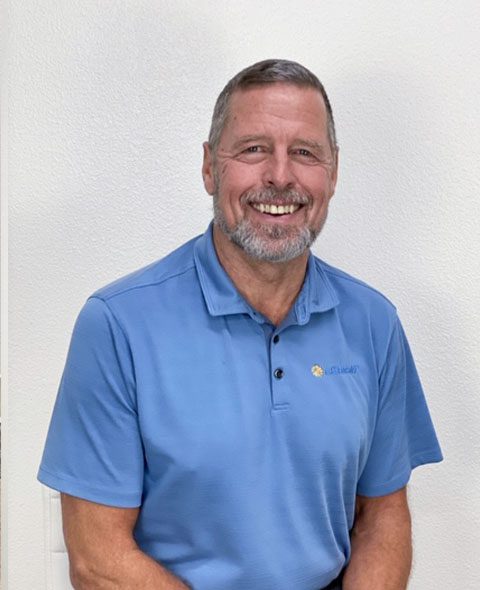 Pat – The Founder
Pat's a fighter. Stricken with health issues, it's been over 25 years since he rejected receiving a liver transplant and somehow he's still kicking around. He doesn't credit the products he helped create with curing anything, or even prolonging his existence, but he's adamant in sharing how they've improved the quality of his life and have allowed him to enjoy the process of watching his sons grow into fine men as they, along with his wife Merrilyn have built one of the fastest growing companies in America.
Quote:
"When you boil it all down, love is the only thing that matters."
Outside Interests:
Family, Merrilyn, Work (oh yeah, and cheering on the University of Oregon Ducks Athletics).
Favorite Product:
"That's like asking me to pick a favorite child. It's impossible. I love them all!
But I probably use Total Body Wellness more than the others. I started out with Total Foot Repair and it solved a problem. Ultimate Healing Cream solved a whole bunch more. I still use each almost every day, but Total Body Wellness, well, I can't imagine life without it."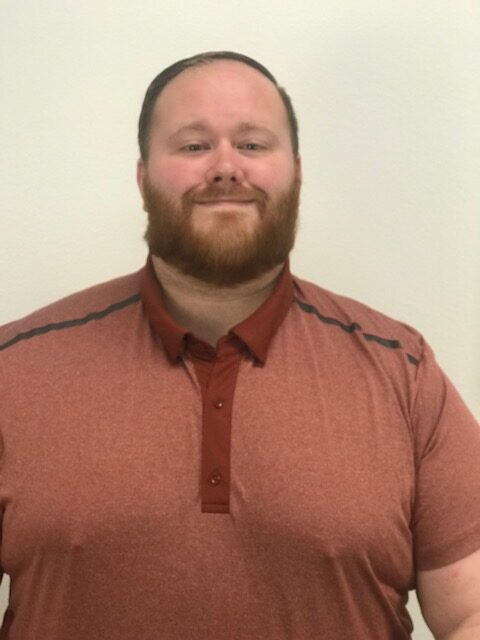 Shawn – The Gentle Giant
I'm here to help with whatever you need. I have a big heart with a lot of goals in my life. My main goal in life is to be the change that you want to see in the world. It brings joy to my soul when I can help a complete stranger that I just met.
Quote:
"Team work makes the dream work!"
Outside Interests:
My Wife Amy, Our Cats; Oliver, Beasely, Chunk, Gronk, and Rhonda Rousey, My Family and Friends, I Love powerlifting and being active when I can be.
Favorite Product:
My Favorite Product is The Ugli Butter Cbg (Pulse) because it gives relief to my wifes Thyroid Disorder and gives her energy and pain relief throughout the day. I love it because I can rub it on my joints before and after my workouts to feel less fatigue during them and after them.