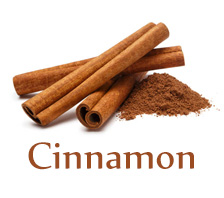 Cinnamon is a spice that is made from the inner bark of trees scientifically known as Cinnamomum. Used as an ingredient throughout history, cinnamon was once regarded as a gift fit for kings and is well known for its blood-sugar-lowering properties. Cinnamon does this by working with digestive enzymes to slow the breakdown of carbohydrates after a meal, decreasing the amount of glucose that enters the bloodstream. Cinnamon has also been shown to mimic insulin which can have a great affect on the amount of glucose uptake by your cells.
Gymnema sylvestre has been shown to help fight sugar cravings and lower high blood sugar levels. The plant can also play a beneficial role in diabetes treatment, as it has been shown to stimulate insulin secretion and the regeneration of pancreas islet cells — both of which can help lower blood sugar. In addition, Gymnema may fight inflammation, aid weight loss and lower "bad" LDL cholesterol and triglyceride levels.
A study published in the International Journal For Vitamin and Nutrition Research, found that a daily dose of fenugreek seeds soaked in hot water can help manage blood sugar levels. Fenugreek seeds contain fiber and help in slowing down the digestive process, further regulating the absorption of carbohydrates and sugar. Fenugreek also helps by improving the way your body uses sugar and may also reduce cholesterol levels, lower inflammation, and help with appetite control.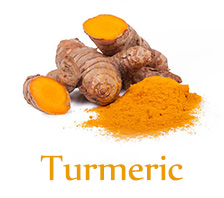 Inflammation and oxidative stress, in particular, oxidative stress, likely play a role in insulin resistance, the hallmark of type 2 diabetes, that affects insulin secretion and leads to uncontrolled blood sugar. In addition to being a low carb addition, turmeric can offer major benefits in the management of sugar imbalances because of its anti-inflammatory and antioxidant effects.
These statements have not been evaluated by the F.D.A. This product is not designed to diagnose, treat, cure or prevent any disease. Pregnant women should consult a physician prior to use. UGLI Tea Blood sugar Compliance Information.